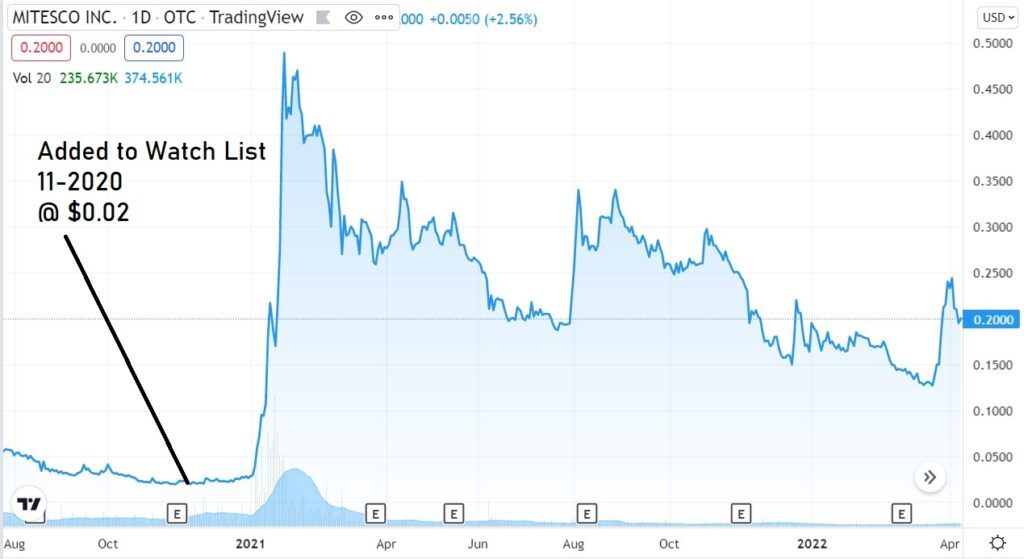 ---
Original Report: Initiating Coverage on Mitesco (MITI) FKA True Nature Holdings (TNTY) $0.02. Adding to Watch List.
Mitesco, Inc. (MITI) is building a better model for primary care. Headed by veteran physician practice clinical and business leaders, Mitesco's "The Good Clinic" seeks to improve health disparities through a nurse-practitioner driven model emphasizing patient engagement and activation, frequent communication, continuity of care, an emphasis on wellness and convenience.
The Company opened first clinic in February 2021, and by the end of the year had six clinics operating around Minneapolis. In 2022, the Company expects to open an additional 12 clinics in three states – Minnesota, Colorado and Arizona. By 2023, Mitesco plans to have 50 clinics in operation.
Mitesco Inc. (MITI) Reports 2021 Year-end Financial Results
---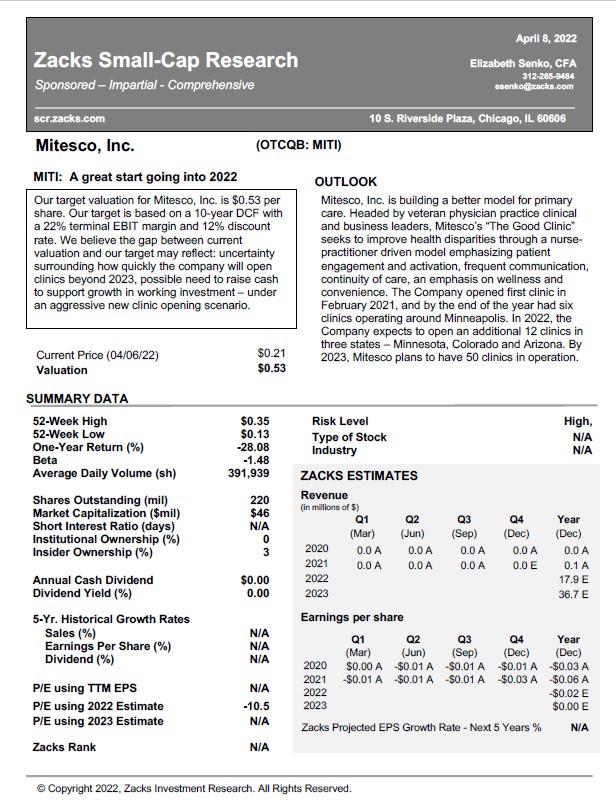 ---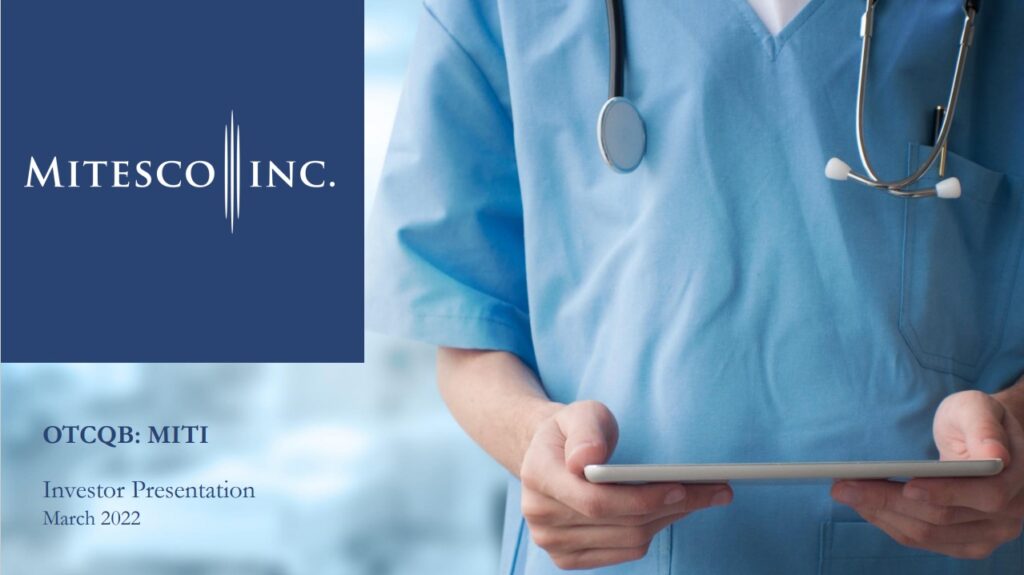 Client, see report for full disclaimer and disclosure details.
REPORT: Initiating Coverage on Mitesco $0.02 (fka True Nature Holdings). Adding to Watch List.