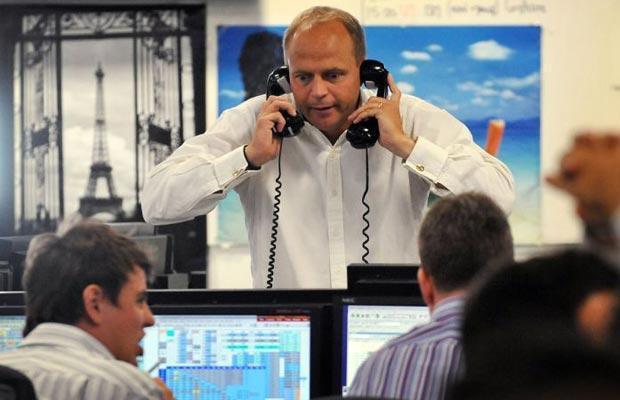 Q1 2019 Results, 5/15/19. 
Innovus Pharmaceuticals, Inc. (OTCQB:INNV) Q1 2019 Earnings Conference Call May 15, 2019 4:15 PM ET
Company Participants
Bassam Damaj – President and CEO
Ryan Selhorn – VP and CFO
Randy Berholtz – EVP, Corporate Development and General Counsel
Conference Call Participants
Beth Senko – Zacks
Operator
Good afternoon, and thank you everyone for joining us today. My name is Andrea, and I am assisting the company with its Investor Relations call. With me today from Innovus are, President and Chief Executive Officer, Dr. Bassam Damaj; Executive Vice President, Corporate Development and General Counsel, Mr. Randy Berholtz; and Vice President and Chief Financial Officer, Mr. Ryan Selhorn.
During today's call, management will provide a brief overview of the company's progress in the First Quarter Ended March 31, 2019, as well as provide a corporate update and brief roadmap of the remainder of 2019. Management will also provide an overview of the financial statements and discuss the products pipeline. We'll then open the lineup for questions.
I'd like to remind everyone that certain information discussed in today's conference call is covered under the Safe Harbor provision of the Private Securities Litigation Reform Act. During today's conference call, management will be making certain forward-looking statements regarding future events or future financial performance of the company, including statements relating to the expectations around the timing for the commercial launch of products, the timing of outcomes of clinical trial results and the regulatory approval process of Innovus Pharma product candidates, business development, plans and objectives, such as outlicensing and acquiring products and product candidates, product launches, the amount and source of future revenues, expected use of cash reserves and the development of the company's products pipeline.
Such statements are predictions based upon current expectations and actual results could differ materially. Please refer to the company's most recent filings with the Securities and Exchange Commission, including Innovus Pharmaceuticals' Form S-I and annual and quarterly reports on Forms 10-K and 10-Q for additional discussions regarding these and other risks that may affect the company's business. These documents can also be found on the company's website at innovuspharma.com.
Innovus Pharma's financial results press release for the first quarter ended March 31, 2019 was released earlier today and can be accessed on the company's website. The 10-Q for the first quarter 2019 was filed by the company with the SEC today.
With that, I will now turn the call over to Dr. Bassam Damaj. Dr. Damaj, please go ahead.
Bassam Damaj
Thank you, Andrea and good afternoon everyone and thank you for joining us today as we discuss the performance of our business during the first quarter of 2019.
As we have seen from our numerous announcements the first quarter was a busy one for us. First we raised additional public financing and conducted a reverse stock split with plans to uplift to a national exchange. Second, we secured our second OTC ANDA for our pipeline which may allow us to increase the profitability of FlutiCare and expand it through certain overseas markets.
Third, added additional ANDA post products through our obtaining rights to settle Minoxidil 5% foam shampoo for men and women. Fourth, we focused our direct to consumer business on the higher profit driving channels in the U.S. and Canada including growing our subscription base. Five, we decreased our reliance on the direct to consumer business by expanding our revenues from our e-commerce platform business. And six, we have begun seeing an increase in revenues from our international distributors.
As a result, we believe the company is well situated to benefit from each of the above items. And I'll discuss in details these items later on the call.