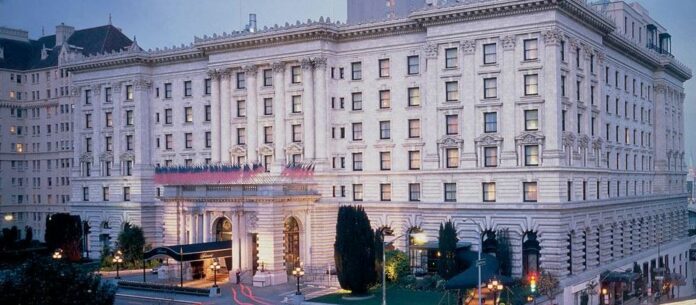 HCN Bringing Industry Firsts to HITEC Minneapolis via Navigator Tablet. Visit HCN in Booth 1210
Ottawa, Ontario – Hoteliers attending HITEC Minneapolis this month in search of an innovative and affordable in-room tablet solution should plan to visit Hotel Communication Network (HCN) June 17 to 20 at the Minneapolis Convention Center in Booth 1210. This year the company will reveal three innovative programs that will quickly turn HCN Navigator tablets into a hotel profit center. Some of the largest hotels in North America (flying the flags of Fairmont Hotels & Resorts, Hilton Hotels & Resorts, Marriott International, and Nikko Hotels brands) rely on the HCN Navigator to provide instant hotel information, respond to guest requests and capture positive customer reviews. Now it does even more.
"HCN is eager to attend HITEC Minneapolis and introduce attendees to some exciting digital programs that will drive immediate revenues, boost satisfaction and increase loyalty," said Kevin Bidner, HCN CEO. "It's been said that things that come in 3's are inherently more appealing and engaging. Therefore, we will be revealing three new Navigator programs that will radically change the way hoteliers will use in-room tablets now and for years to come."
RELATED: HCN The Most Exciting Internet Powered Network We've Seen Launched in Decades.
Here's a sneak peek of what hoteliers will be able to do via HCN Navigator:
Streamline housekeeping by offering guests a choice in opting out of room cleaning and offering late check out.
The result is an efficient use of labor and increased revenues from upselling a longer stay. Based on a 1,000-room hotel, HCN's new "Guest Choice" program can potentially save owners up to $50 per room per month in labor and generate additional revenues from up-selling late check out and other services.
Generate a 22% increase in roomservice revenue through tablet ordering or outsource it to HCN via their revolutionary DineIN program.
HCN's "DineIn" program will enable guests to order from the hotel's onsite restaurant and grab and go options via the Navigator tablet. HCN's innovative upselling techniques are proving to increase room service ticket revenues by 22%. If the hotel doesn't have a room service offering, guests can order from local restaurants that are handpicked to provide a wide variety of local dining options vs. relying on the hotel kitchen. All menus are digital, and orders are placed via Navigator tablets and delivered to guests in their rooms or a location of their choice.
Extend event branding into every delegate's guestroom exclusively. The HCN Navigator tablet is a powerful platform enabling event organizers to communicate with their attendees directly via the HCN "Event" program. Selling direct channel marketing to event goers and connecting them to the hotel, the city and each other will drive hotel revenues and boost customer review scores.
"According to the 2019 Lodging Technology Study, hoteliers are prioritizing adding tablets in guestrooms and at the front desk this year," Bidner said. "If you are one of those hoteliers – and you fall within the mid-scale hotel segment – we want to talk with you. Traditionally offering tablets was a high-end amenity that only luxury hotels could offer. We've developed a less expensive model that exceeds the services offering of even the most expensive solutions in the market. We encourage anyone wanting more information on these three exciting new programs to visit us in Booth 1210 at HITEC Minneapolis."
To learn more about the Hotel Communication Network or to request an online demo, visit www.hcn-inc.com.
About The Hotel Communication Network (HCN):Founded in 2008, with headquarters in Ottawa, Ontario, Canada, The Hotel Communication Network has built on years of research and development to provide an innovative high-value guest amenity that keeps each guest connected to their hotel, city and each other. For more information, visit www.hcn-inc.com.VISIT US AT
June 17 – 20, 2019
Minneapolis Convention Center — Minneapolis, MN United States
Booth: 1210