Gentleman start your engines!
Endra (NDRA) recently announced it has advanced to 'substantive review*' with the U.S. Food and Drug Administration (FDA) for its ultra-sonic fatty liver detector. Up until now, actually up until approval, a liver biopsy was the most reliable way** to detect the danger. And it is dangerous!
ENDRA Life Sciences' TAEUS De Novo Submission Advances to Next Stage of Review with FDA
Here's the deal. ENDRA has developed a non-invasive thermo-acoustic enhanced ultrasound technology called TAEUS that transmits sound waves, which bounce off tissues, organs, and blood in the body for use in the treatment of nonalcoholic fatty liver disease.
Studies estimate at least half of all people living with type 2 diabetes have nonalcoholic fatty liver disease. So let's call it an addressable market of around 37 million in the U.S. alone.
So many people world wide have diabetes, we are contemplating launching a website dedicated to companies working on solutions and treatments. Look at how Eli Lilly (up 600%)and Novo Nordisk (up 307%) have performed on the heels' of their new diabetes drugs. Combined they are now worth nearly $1 trillion!
There's got to be some good small-cap diabetes plays out there, right?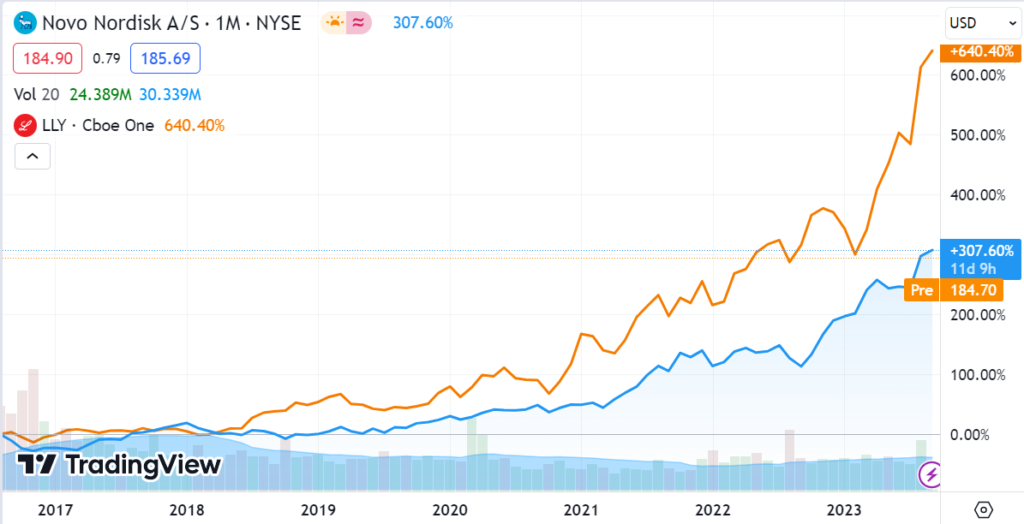 ---
Back to ENDRA..
So should the 37 million diabetics know (get tested) to see if they have early or late stage fatty liverism (a term we made up)? Answer: yes. Second question, should the diabetics who have tested positive for fatty liver, be regularly monitored to see if the fatty liverism is advancing (aka getting worse)?
Answer: Oh Hal yes, just take our word for it. Especially if a non-invasive test existed to test for it (hello ENDRA). A fatty liver can lead to cirrhosis or live cancer and then a liver transplant. Yes, diabetics who don't drink can get cirrhosis.
Diabetes factoid: there are over 17,000 patients on the liver waiting list, but only enough donated livers to perform about 5,000 transplants per year. As a result, more than 1,700 patients die each year while on liver waiting lists.

---
Back to the De Novo submission…
First DO NOT confuse FDA goals with anything concrete, from an investment point of view. The latest FDA goal is to review De Novo submissions within 150 calendar days for 70% of De Novo submissions. No word on how long the other 30% will take, lol.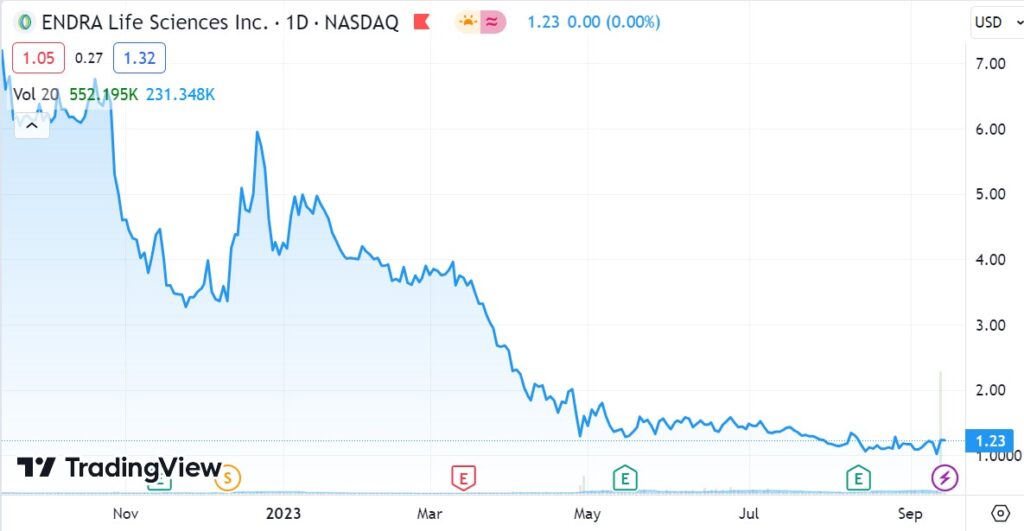 Secondly, it is simply a review. Of course a company can't get a product approved without getting reviewed, but many investors we have spoken to are mistakenly under the impression that De Novo submissions have greater odds at getting approved. This is a false impression – for the record. So don't remove your crash helmet just yet.
POST REVERSE TRADING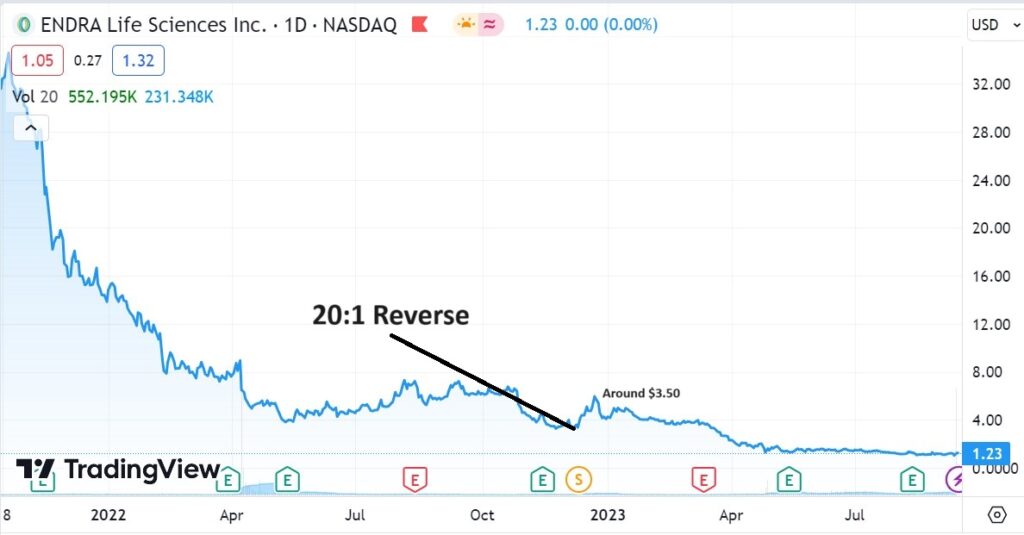 ---
Video starting at 11:15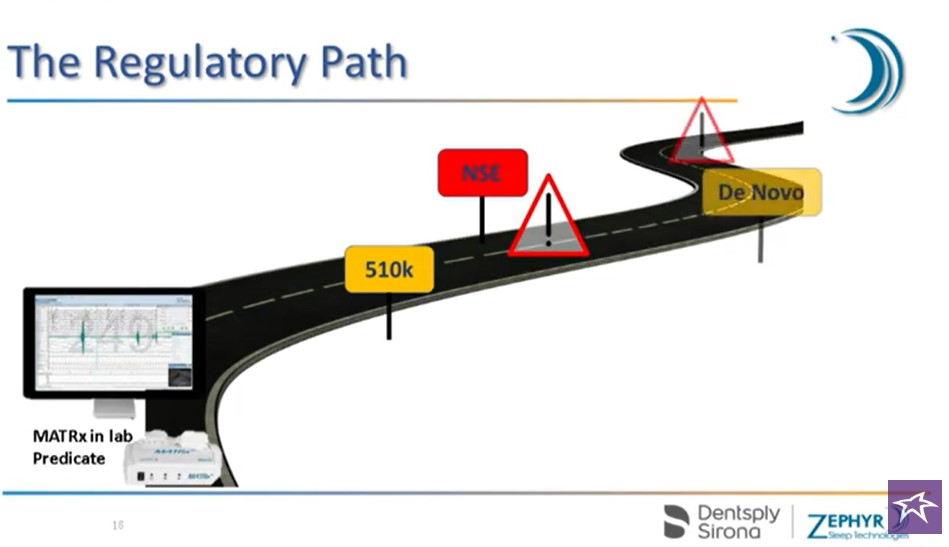 So with that said…
ENDRA's Chairman and Chief Executive Officer Francois Michelon stated in a press release, "We are very pleased that our FDA De Novo submission has advanced to the substantive review stage." Adding "ENDRA is committed to bringing the TAEUS technology to the U.S market to help clinicians combat the global epidemic of fatty liver disease, which affects over one billion people globally. We look forward to supporting the FDA as they continue their review."
No deep dive here, as we are still studying. Other than to note:
The market cap is $10 million (as in omg).
It's 1/50th the cost at the point of patient care.
It's designed to work in concert with over 500,000 ultrasound systems in use globally today. So Doctors don't have to buy a new machine.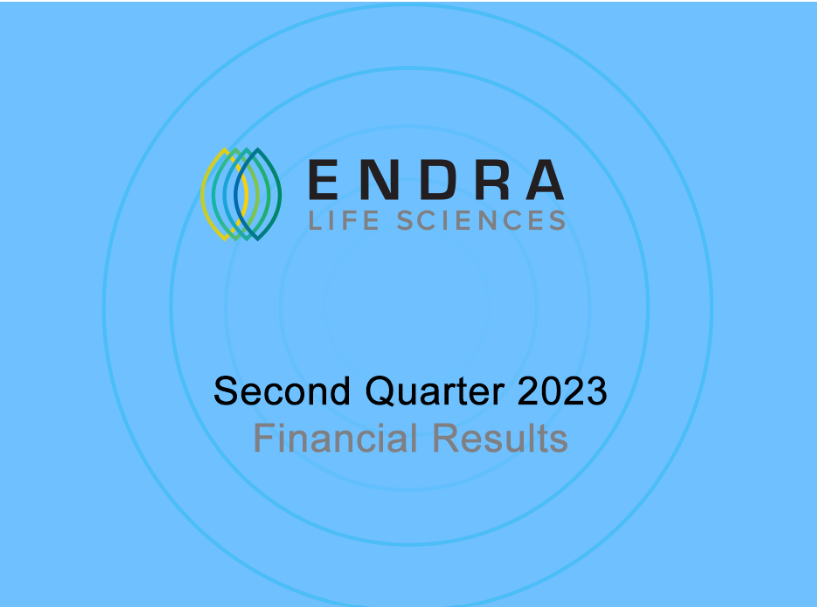 ---

*Substantive Review
During acceptance review, the FDA assesses the completeness of the application and whether it meets the threshold of acceptability. In 15 days, the FDA will notify the submitter about whether the application has been accepted for substantive review, not accepted (RTA) and the requester has 180 days to address the RTA, or if the application is under substantive review and FDA didn't complete acceptance review within 15 days. Read More..
What is the difference between acceptance review and substantive review during the review of a De Novo request?
**MRI and fatty liver detection. National Institute of Health
#ENDRA, #NDRA, $NDRA
About ENDRA Life Sciences Inc.
ENDRA Life Sciences is the pioneer of Thermo Acoustic Enhanced UltraSound (TAEUS ® ), a ground-breaking technology being developed to visualize tissue like MRI, but at 1/50 th the cost and at the point of patient care. TAEUS ® is designed to work in concert with over 500,000 ultrasound systems in use globally today. TAEUS ® is initially focused on the measurement of fat in the liver as a means to assess and monitor Steatotic Liver Disease (SLD) (formerly known as NAFLD-NASH), a chronic liver spectrum that affects over one billion people globally, and for which there are no practical diagnostic tools. Beyond the liver, ENDRA is exploring several other clinical applications of TAEUS ® , including visualization of tissue temperature during energy-based surgical procedures. For more information, please visit www.endrainc.com .
Forward-Looking Statements
All statements in this press release that are not based on historical fact are "forward-looking statements" within the meaning of Section 27A of the Securities Act of 1933 and Section 21E of the Securities Exchange Act of 1934. Forward-looking statements, which are based on certain assumptions and describe our future plans, strategies and expectations, can generally be identified by the use of terms such as "approximate," "anticipate," "attempt," "believe," "could," "estimate," "expect," "forecast," "future," "goal," "hope," "intend," "may," "plan," "possible," "potential," "project," "seek," "should," "will," "would," or other comparable terms (including the negative of any of the foregoing), although some forward-looking statements are expressed differently. Examples of forward-looking statements for ENDRA include, among others: estimates of the timing of future events and anticipated results of our development efforts, including the timing for receipt of required regulatory approvals and product launches; future financial position and projected costs and revenue; expectations concerning ENDRA's business strategy; ENDRA's ability to find and maintain development partners; market acceptance of ENDRA's technology and the amount and nature of competition in its industry; and ENDRA's ability to protect its intellectual property. Forward-looking statements involve inherent risks and uncertainties that could cause actual results to differ materially from those in the forward-looking statements as a result of various factors including, among others: the ability to raise additional capital in order to continue as a going concern; the ability to obtain regulatory approvals necessary to sell ENDRA medical devices in certain markets in a timely manner, or at all; the ability to develop a commercially feasible technology and its dependence on third parties to design and manufacture its products; the impact of COVID-19 on ENDRA's business plans; the ability to find and maintain development partners; market acceptance of ENDRA's technology and the amount and nature of competition in its industry; ENDRA's ability to protect its intellectual property; and the other risks and uncertainties described in the Risk Factors and Management's Discussion and Analysis of Financial Condition and Results of Operations sections of the Company's most recent Annual Report on Form 10-K and in subsequent Quarterly Reports on Form 10-Q filed with the Securities and Exchange Commission. You should not rely upon forward-looking statements as predictions of future events. The forward-looking statements made in this press release speak only as of the date of issuance, and ENDRA assumes no obligation to update any such forward-looking statements to reflect actual results or changes in expectations, except as otherwise required by law. Not a client, though we'll be calling.