"Announces Partnership With Caron Foundation, Ranked Amongst Top 7 Treatment Centers in US with Revenues Approaching $100 million."
On August 20th CNS-Wellness, a wholly owned subsidiary of Wellness Center (WCUI) announced a MAJOR coup, when the Caron Foundation – which was recently ranked among the Top 6 Treatment Centers by ABC News – would be using brain-mapping and treatment technology developed by CNS. The Caron Foundation has successfully treated celebrities such as Aerosmith's Steven Tyler, Liza Minelli and Miss USA Tara Connor in addition to thousands of others.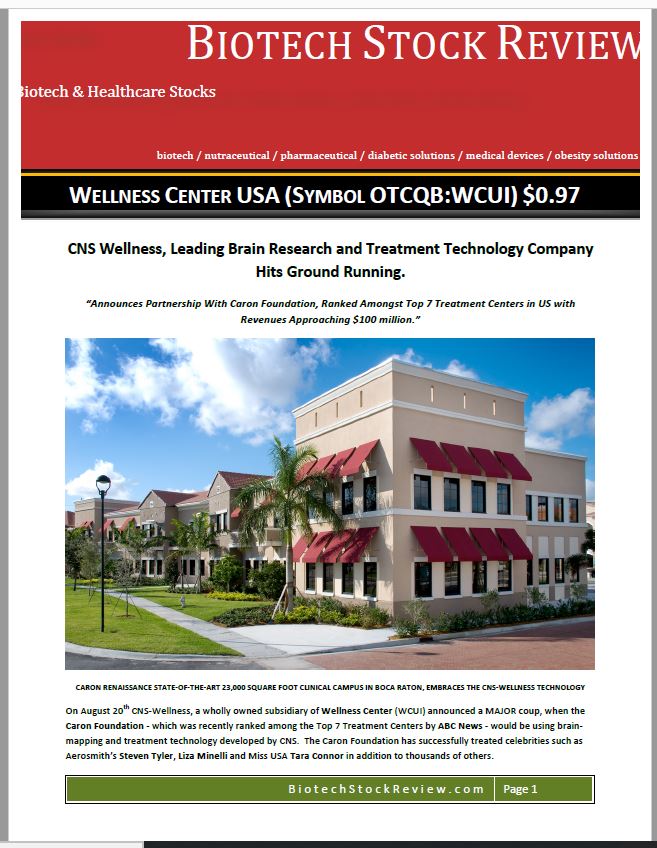 Client, see report for full disclosure and disclaimer details.