Look What We Found. Our First Internet Play in Ages, And It's a Doozy.
We would categorize this under 'future Reddit play.' Just remember you don't want to 'be' a Reddit trader, you want to 'be ahead' of a Reddit trader. Like months ahead.
We would also categorize this under a 'long-term' play, looking out two to three years. This is not a trade.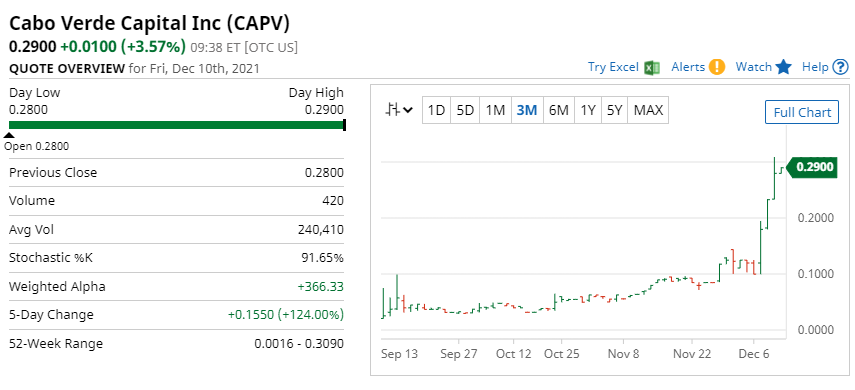 After a merger with Cabo Verde Capital, VRYE Network became publicly traded on – let's call it November 29th, so this is a 'youngin.'
Cabo Verde Capital Inc. Acquires VYRE Network – The Art of Streaming Culture®
The deal officially closed December 6th closing at $0.10. Cabo issued 286 million restricted common shares – so let's say they effectively paid $28 million.
Cabo Verde Capital Inc. Completes Definitive Agreement to Acquire VYRE Network — The Art of Streaming Culture®
Oh, and yes, we like the idea so much we signed them as a client!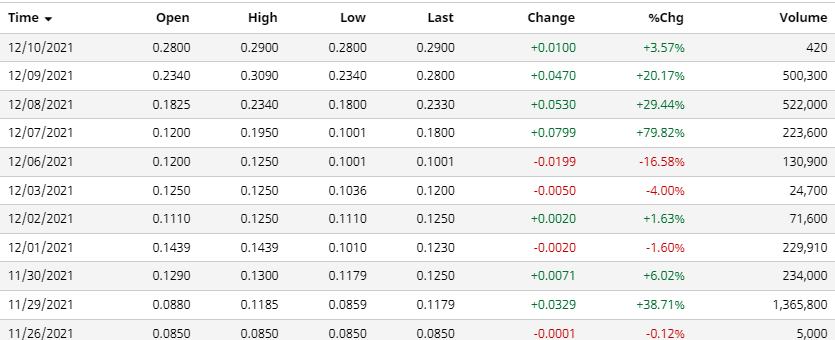 This is just a heads-up. We're 'time and price' stamping our interest in the idea. So, three years from we can look back and say, "remember when we first found" VYRE Network and it was trading under a dollar and volume was $50,000?"
Of course, being a pioneer and playing with yougins carries the risk of air-pockets and the like. Could it trade back to $0.10? Of course. It's not that we don't care, but this has all the ingredients of a moon-shot so whether it's $0.30 or $0.10 or $0.50 at this moment, it doesn't really matter to us and $0.30 suits us just fine.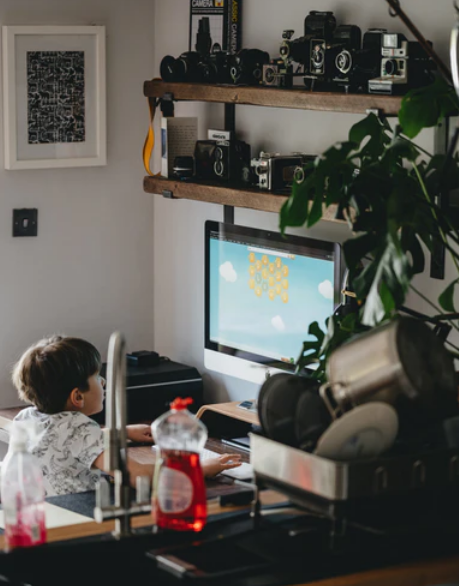 There's a lot of ingredients that we find attractive about the VYRE Network, but the most significant is the multi-billion valuations accorded to other streaming – music or video plays. You know the names. Spotify, Netflix, FUBO TV and the twenty or so others who are giving the gen Z's no reason to ever buy a TV, no matter how cheap they are to buy.
And forget the gen Alpha's. Their parents don't watch TV so what are the odds they'll even grow up with a TV in the home.
Streaming almost any type of content imaginable to man and at any time you want is an unstoppable force. One family member watching sports, another watching a live concert, yet another watching cooking shows.
So, what did Cabo Verde get for its money (stock). In short, plenty. We look at it as a coup – grabbing it before a VC found it.
VYRE Network is a free streaming platform with worldwide reach through apps on Apple TV, Roku, Amazon Fire Stick, Android, iPhone, Samsung TVs and on the web. Focused on Generations X, Y and Z, VYRE Network sets out to become the most relevant content streaming company for those of all ages, backgrounds and interests.
VYRE Network has three Operational Divisions – Distribution, Live Stream and Studios & Productions. Currently there is a selection of 18 channels, including Sports (football, boxing & documentaries), Music (Hip-Hop, R&B, Pop & EDM), Lifestyle (Cooking & Travel), Family, and Comedy. Vasool TV (Hindi) and It's Espanol TV (Spanish) are VYREs international based channels, with Vyre Africa, Vyre Asia, and Vyre Brazil launching shortly.
We used to find companies like this all the time in the late 90's before the Internet boom. We'd run into genius start-ups which became public just like VYRE did or via a small regional broker-dealer all the time. But that all went away with VC's writing $10 or $20 million first round checks, $100 million second round checks and IPO's valued over $10 billion. Those bastards lol.
Get it – got it -we're gone. We'll be back with a short report by the end of next week.
Spend your weekend doing due diligence and see if you find what we did.
Website. PS they're too young to even have an investor relations section.
In addition, to having the winds behind their sails – investment wise, the streaming opportunity is so powerful – now that they are publicly traded with stock to give to employees and advisors, watch them attract the talent needed to scale.
Read this press release. Just look at this guy who joined the team yesterday!
"Rage" Resteghini is joining the VYRE team as a senior content and VYRE original Advisor.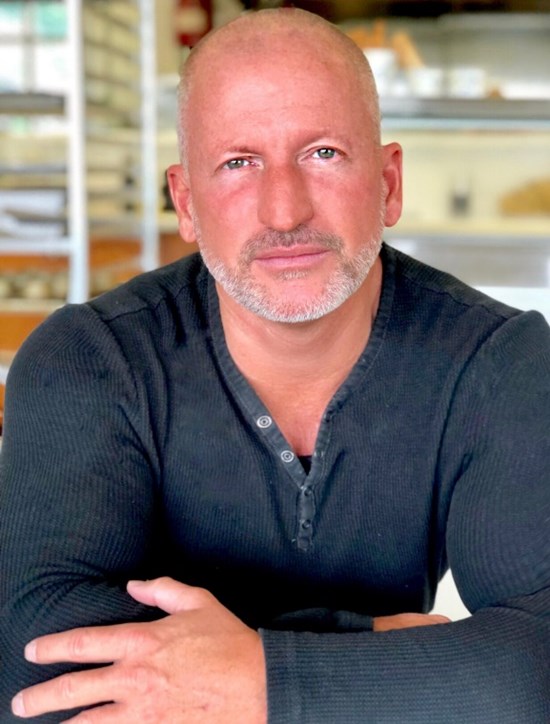 He has directed more music videos than anyone in the industry. He has received nominations from both MTV and BET over the years and has had nearly 10 billion views.
His resume includes names like Ice Cube, DMX, Guns N Roses, Lil Kim, Yo Gotti, T.I., Snoop, DJ Khaled, John Legend, The Game, Chris Brown, Pitbull, Nicki Minaj, Flo Rida and hundreds of others.
Rage will play a strategic role in curating unique, quality content. An Advisor who will not be afraid to go against the grain with the type of content that is produced.
He could have easily hung his hat at Netflix. Just imagine his Rolodex.
VYRE Network Welcomes Industry Heavyweight Dale Resteghini
RELATED: The FUBO TV story, dang interesting!
---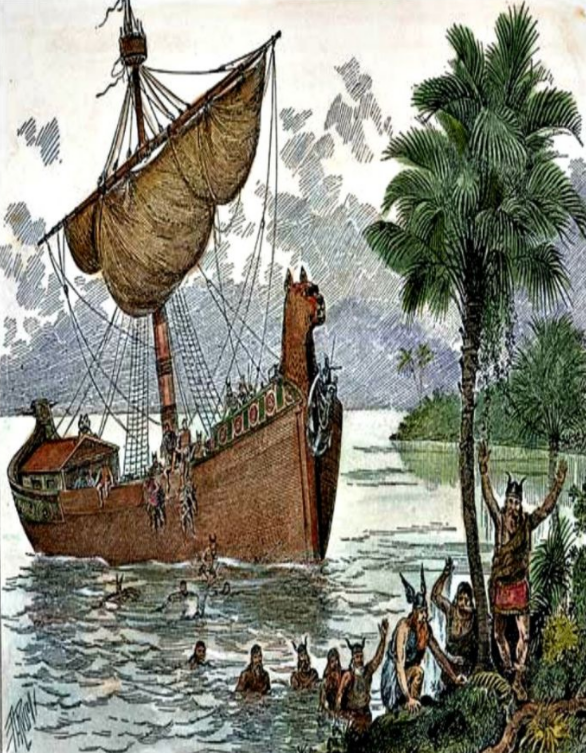 Since the company is so young, you'll have to unfortunately sail without the aid of SEC filings compass or GPS. Much like Leif Ericcson sailing to America.
We'll just keep coming back to the filings page, they should come in time. Momma never said speculative investing would be easy!
Disclaimer.
CAPV: Forward-Looking Statements – Press releases linked to include forward-looking statements within the meaning of Section 27A of the Securities Act of 1933, as amended, and Section 21E of the Securities Exchange Act of 1934. Such statements include any that may predict, forecast, indicate, or imply future results, performance or achievements, and may contain the words estimate, project, intend, forecast, anticipate, plan, planning, expect, believe, likely, should, could, would, may or similar words or expressions. Such statements are not guarantees of future performance and are subject to risks and uncertainties that could cause the Company's actual results and financial position to differ materially from those in such statements, which involve risks and uncertainties, including those relating to the Company's ability to grow. Actual results may differ materially from those predicted and any reported should not be considered an indication of future performance. Potential risks and uncertainties include the Company's operating history and resources, together with all usual and common economic, competitive, and equity market conditions / risks.
Institutional Analyst Inc. and Revelers.IO Media Group Inc., Disclaimers: Past performance of other companies added to Institutional Analyst's various newsletters or otherwise mentioned in its research reports, newsletters or communication is no indication of future performance of any current or future companies mentioned. This publication is a Corporate Profile and may not be construed as investment advice. This profile does not provide an analysis of the Company's financial position and is not a solicitation to purchase or sell securities of the Company. Readers should consult their own financial advisors with respect to investment in this or any company covered by the Reviews. An independent financial analyst should verify all of the information contained in this profile with the profiled company. Institutional Analyst, Inc. the parent company of the Internet Stock Review is an investment research and public relations firm, and associated firms has been compensated to provide ongoing news coverage and reporting for ten-thousand dollars and thirty thousand restricted shares per month for a six-month period by a third party. Revelers.IO Media Group Inc. is a web design firm that manages IA's websites and digital initiatives. In preparing this profile, the Publisher has relied upon information released from the company, which although believed to be reliable, cannot be guaranteed. This profile is not an endorsement of the shares of the company by the publisher. The publisher is not responsible for any claims made by the company. You should independently investigate and fully understand all risks before investing in this and any company profiled or covered by the publisher. The majority of startup companies have factors, which create uncertainty about their ability to continue as a going concern. These concerns are typically related to dilutive toxic financing (or lack of), competitive environments, lack of operating history and operating at loss levels which is typical of most start-ups. These statements can be found in their most recent 10Q filings and should most definitely be read. Safe Harbor Statement under the Private Securities Litigation Reform Act of 1995: The statements which are not historical facts contained in this profile are forward-looking statements that involve certain risks and uncertainties including but not limited to risks associated with the uncertainty of future financial results, additional financing requirements, development of new products or services, government approval processes, the impact of competitive products or pricing, technological changes, the effect of economic conditions and other uncertainties detailed in the Company's filings with the Securities and Exchange Commission. Impartial, we are not. Email: [email protected]