MyCardia's My-Cam Offers At-Home Heart Rate Monitoring.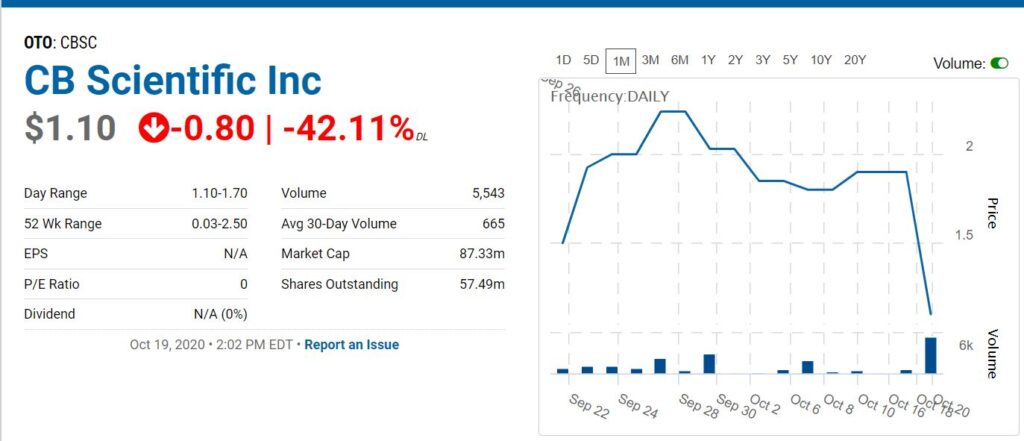 New client and a Telehealth play, studying now. Thinly, thinly traded. We like what we've read so far about their progress. They have an actual working product (not a test-model), which is reportedly a hit with patients and health professionals alike, for obvious reason which we'll explain briefly.
Website: CB Scientific (CBSC).
The launch into Thailand was reported 12 days ago. CB Scientific, Inc. (CBSC) Announces the Launch of My-Cardia ECG Products.
CB Scientific, Inc., through its subsidiaries, provides products and services in the ambulatory non-invasive cardiac monitoring space. The company's FDA and CE cleared EKG devices, interactive cloud-based acquisition software, and smartphone apps for both iOS and Android platforms, offers compliance for patients at risk of abnormal heart rhythms and information for physicians. CB Scientific, Inc. is based in Escondido, California.
While impressive, this is not a complex technology – with a business model equally impressive and easy to grasp.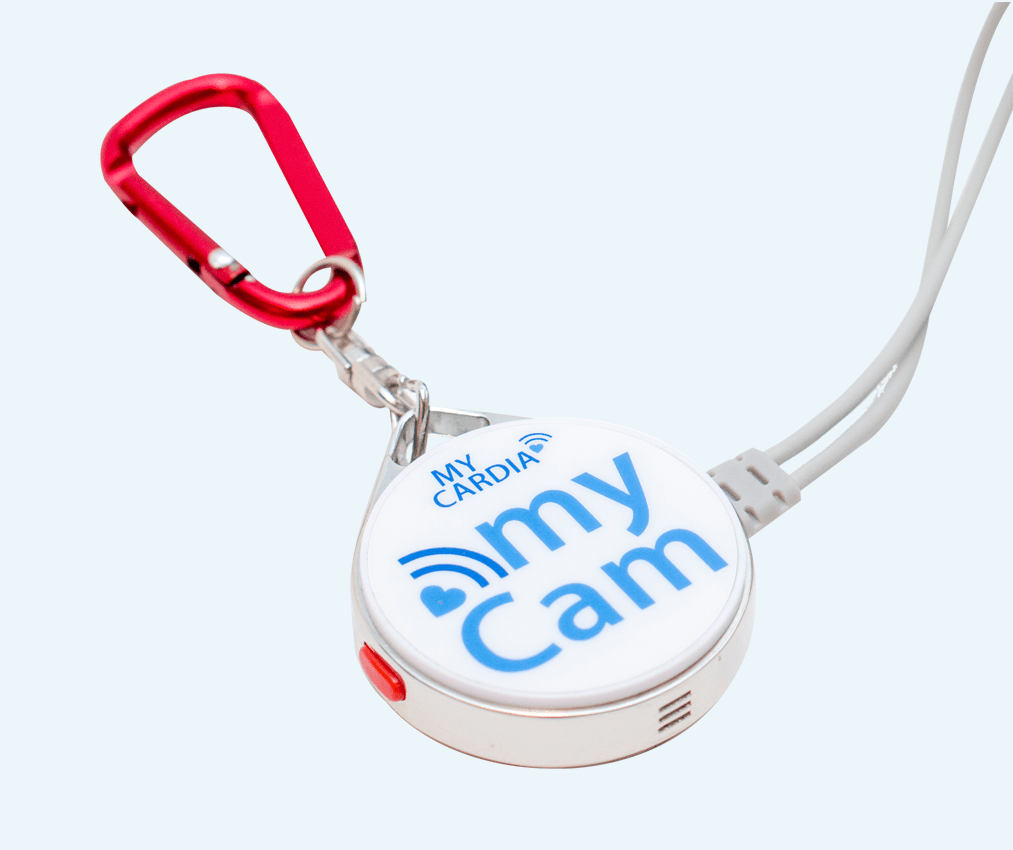 The product, called 'My-Cam' detects abnormal (or normal) heart rhythms from a small device the patient wears at home.
Not to be 'Captain Obvious' but this means the patient can be tested without going to a medical office or hospital. The need for at-home treatments has been widely reported in the media – to counter important and often life-saving medical visits that are being delayed, put off, or entirely neglected due to Coronavirus fears. This fits into the future of medical care, quite perfectly.
This also means the patient's heart rate can be monitored for lengthier periods of time – which is essential to get an accurate health picture. In a 24 hour period, a Heart arrhythmia can come and go, or be experienced for an extended time. Meaning a patient can go to a medical facility, report normal heart rhythms, and then run into a flutterville, the minute he or she goes home. Having AFIB ourselves – we can attest this to being a fact of life. One day fine, the next day not so fine.
The My-Cam can monitor for 30 days straight. The My-Cam recorder is very small, discreet and has only one button to manually record and transmit ECGs. The unique auto-trigger enables automatic recording of asymptomatic events detected by the algorithm for atrial fibrillation, tachycardia, bradycardia and pauses.
The company is competing directly against the likes of Biotelemetry (NASDAQ: BEAT – valued at $1.5 billion) and iRhythm (NASDAQ: IRTC – valued at $6.6 billion). With 79 million shares outstanding (10/16 OTCMarkets.com) CB Scientifics sports a market value of only $87 million. And 96% of those shares were restricted, leaving only 2.7 only million shares in the 'float.'
Interesting to note, CB's President and CEO Charles 'Chip' Martin worked as the Senior Director of Global Sales for BioTelemetry (BEAT) from 2015 to 2018. He's back!
The company has secured US FDA 510K Registration through My-Cardia (USA) Inc. with authorizations for Singapore, Malaysia and Thailand.
The killer management team, is not just scientists – but also businessmen with exceptional sales and marketing experience. "No sales, no marketing, no business!" And these folks know how to sell!
Charles "Chip" Martin CEO, President and Director
He has held positions in sales, marketing, and executive management in the non-invasive Ambulatory ECG marketplace for more than 35 years. His career in the cardiac medical market began with Oxford Medical in 1985 where he sold the first "real-time" Holter analysis software system and recording devices offered in the US in a four-state Midwest territory.
He was promoted to Eastern Regional Sales Manager for the company in 1987. Career highlights include Regional Sales Manager for Spacelabs (Holter, Ambulatory Blood Pressure), National Sales Manager and Director of Sales for Instromedix (Cardiac Event Monitoring – King of Hearts), VP Sales and Marketing for CardioComm Solutions (GEMS Acquisition ECG Software for Event & Pacer TTM follow-up), and VP of Business Development with Biomedical Systems (IDTF Services, Holter, AEM, MCT).
From 2014 to 2018, Chip worked as the Senior Director of Global Sales for BioTelemetry Inc. a widely recognized leading provider of remote cardiac monitoring diagnostic services in the US that is publicly traded on the NASDAQ exchange (BEAT). He held the position of SVP of Sales and Marketing for My-Cardia (USA) Inc. from 2018 to 2019 and was promoted to CEO and President of Prevent Health Care International Corporation in August 2019, assuming the same roles now at CB Scientific, Inc., as well as Director.
Robert Kelley CFO, Vice President and Director
He has extensive experience with high-growth companies from VC-backed high-technology startups to large public corporations in roles including founder, CTO/VP Engineering, EVP Strategic Marketing, Corporate Development. He has led multiple first-mover product teams developing novel enterprise technologies from high-performance computers, broadband networks, and storage, to enterprise software from manufacturing/ERP, financial/accounting, and data warehousing/BI.
His graduate studies and teaching includes Computer Science, Linguistics and Artificial Intelligence, Marketing, and Analytics. Rob is a Chartered Financial Analyst (CFA). Rob uses analytics and his technology experience to inform marketing strategy, evaluate emerging technologies, and understand the economic value for customers.
James E. Ott Director
He held several senior leadership positions in his twenty-eight-year career in the Ambulatory ECG and Clinical Research Trials arena. Upon earning his Master of Science in Biomedical Engineering at Marquette University in 1991, Jim joined Biomedical System in St. Louis, MO in 1992 as a Product Manager where he coordinated the design, development and marketing efforts of their cardiac diagnostic software platform lines.
He was promoted in 2000 to President of Biomedical Systems Cardiology Division where he managed all aspects of their Independent Diagnostic Testing Facility (IDTF) to include international direct and distributor capital equipment sales, IDTF cardiology lab staffing, technology, sales and marketing, customer service, and reimbursement and regulatory activities.
During this time he managed the design, development, and implementation of the company's internet-based Holter data and report transfer platform (Data Exchange), their internet-based Holter analysis platform (MyHolter.com), and their Mobile Cardiac Telemetry (MCT) platform – the TruVue® Wireless ECG Monitoring System. Jim was an integral part of successful US patent submissions and granted approvals for all three of these applications in 2004, 2005, and 2013 where he is listed as one of the inventors.
---
JUNE 30 QUARTERLY REPORT FILED WITH SEC
---
Subscribe to receive a copy of our upcoming detailed report.


Client, see upcoming report for disclosure and disclaimer details.