Adding to Biotech Stock Review 2022 Watch List.
Speculative, Yes. But Pay Down of $2 Million Toxic Note and Move into Remote Patient Monitoring Makes this an "All Hands-On Deck' Alert.
If you've ever held onto the shares of a stock that is in a slow melt-down, with no news, no unfavorable news, or even positive news – the cause is usually what's called 'toxic convertible notes.' If you're not familiar with them, google it, there is plenty written on the subject. So, let's just jump to the chase.
The toxic gig is "convert at a discount and sell, convert at a discount and sell, convert at a discount and sell…" rise wash and repeat, until the company is selling at sub-pennies.
Well, we just saw this headline "Small Company Pays Off Toxic Note."
Well…the headline didn't actually say that…it said it they raised $6 million and if you dug further (like really dig – see below), you see they used a portion of the proceeds to pay off ALL of the note. This, folks, is the story.
The funding came from another publicly traded company NextPlat (NXPL)
Progressive Care (RXMD) is small company doing around $40 million in revenues providing – let's just call it – pharmacy related services. And we'll leave it at "it's sort of a tough business," for retail investors to get excited about. Despite the presence of brick-and-mortar stores, so we can kick the tires. But things are about to fundamentally change, in the excitement department.
Progressive Care (RXMD) Enters into an Agreement with NextPlat (NXPL) for Significant Strategic Investment and Debt Restructuring
And Progressive Care Announces Completion of Strategic Transaction With NextPlat
(Don't stop reading yet, the good part is to come..)
Bullet points from the press release:
Progressive Care will receive an aggregate of $6 million
Charles M. Fernandez, board member, Rodney Barreto, and certain other investors will purchase approximately $2.8 million of outstanding convertible debt.
Mr. Fernandez will be appointed as Chairman of Progressive Care's Board of Directors (the "Board") replacing Alan Jay Weisberg who will step down
Mr. Fernandez's expertise in technology and healthcare includes co-founding Lakeview Health Systems (acquired by a private equity firm for approximately $70 million) and Continucare Corporation (acquired by Metropolitan Health Networks, Inc. for approximately $400 million).
He also served as an investor, director, and Chairman of the Audit Committee of IVAX Corporation for nearly a decade prior to its purchase by Teva Pharmaceuticals for $8.7 billion.
Official Description:
Progressive Care Inc. (OTCQB: RXMD), through its subsidiaries, is a Florida health services organization and provider of prescription pharmaceuticals, compounded medications, provider of tele-pharmacy services, the sale of anti-retroviral medications, medication therapy management (MTM), the supply of prescription medications to long-term care facilities, and health practice risk management.
What Caught our Eye Financially.
Not in the press release, but in an 8K: Entry into a Material Definitive Agreement.
In addition, on August 30, 2022, NextPlat, Charles Fernandez, Rodney Barreto and certain other purchasers entered into a Confidential Purchase and Release Agreement (the "NPA") with Iliad Research and Trading, L.P. ("Iliad") pursuant to which NextPlat, Messrs. Fernandez and Barreto and the other purchasers agreed to purchase from Iliad (the "Note Purchase") a Secured Convertible Promissory Note, dated March 6, 2019, made by the Company to Iliad (the "Note"). The accrued and unpaid principal and interest under the note is approximately $2.79 million. The aggregate purchase price to be paid to Iliad under the NPA is $2.3 Million. As a result of the Note Purchase, Illiad no longer holds any convertible debt in the Company.
This does not we can assure you, happen too often. Most companies don't have or can't find a White Knight, who are usually turned off by a convertible note. It's Catch 22.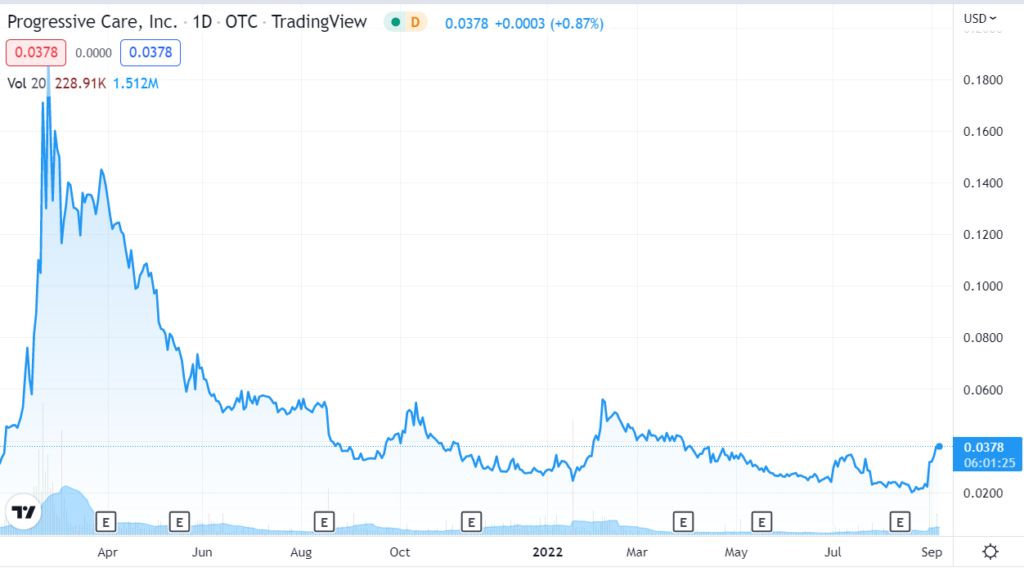 ---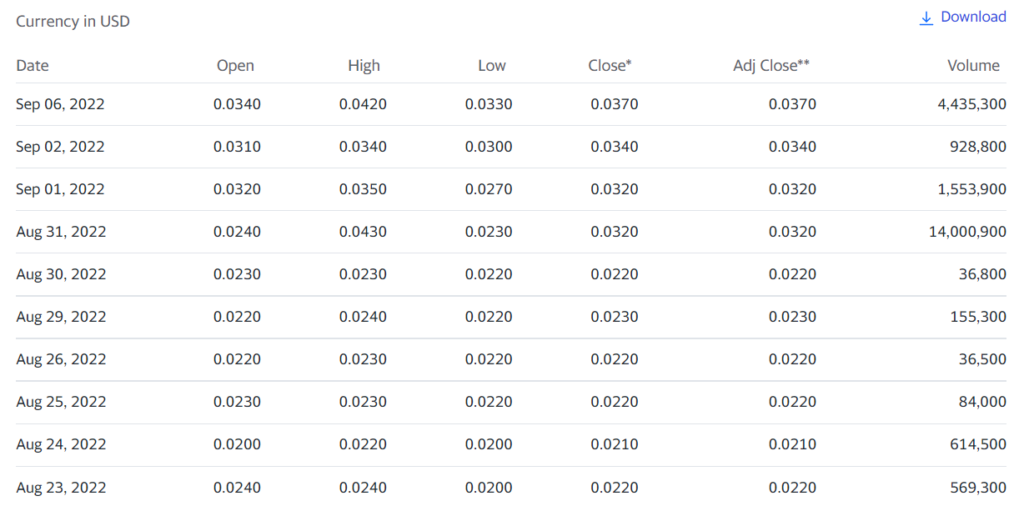 ---
What Caught our Eye Fundamentally.
Of course, since we are not a 'trading' outfit, there also has to be some feature or benefit of the company, which turns us on, longer term. And that we saw, without going into great details, comes in the form of a new initiative related to Remote Patient Monitoring or RMP. We read about this in a recent shareholder conference call:
"We plan to dispense prescription medication in a special packaging which will allow us to know if the patients took their medication or not and will allow us to provide reminders to the patients via app and report to caregivers who subscribe their services online. It will be a recurring cash revenue opportunity, which would contribute to our bottom line."
While desperately needed, remote patient monitoring and medication adherence is of course easier said than done. But if done right – has enormous, massive, and explosive (we can't think of enough adjectives) potential which we expect to easily be understood by investors. Not to mention remote monitoring can save many lives.
Jay Weisberg on Q2 2022 Results – Earnings Call Transcript
Progressive Care Reports Second Quarter 2022 Results Highlighted by 4% Growth to $10.0 Million in Revenue
That's all for now. Gentlemen, start your due diligence engines!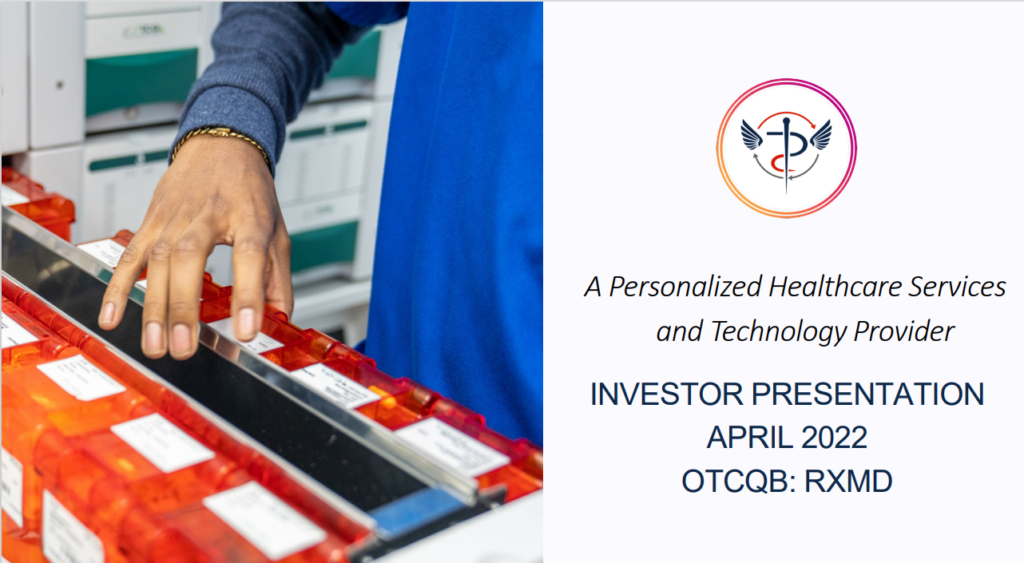 Disclaimer:
Cautionary Statement Regarding Forward-Looking Statements Statements contained herein that are not based upon current or historical fact are forward-looking in nature and constitute forward-looking statements within the meaning of Section 27A of the Securities Act of 1933 and Section 21E of the Securities Exchange Act of 1934. Such forward-looking statements reflect the Company's expectations about its future operating results, performance, and opportunities that involve substantial risks and uncertainties. These statements include but are not limited to statements regarding departure of the company's CEO. When used herein, the words "anticipate," "believe," "estimate," "upcoming," "plan," "target," "intend" and "expect" and similar expressions, as they relate to Progressive Care Inc., its subsidiaries, or its management, are intended to identify such forward-looking statements. These forward-looking statements are based on information currently available to the Company and are subject to a number of risks, uncertainties, and other factors that could cause the Company's actual results, performance, prospects, and opportunities to differ materially from those expressed in, or implied by, these forward-looking statements. Not a client.
Public Relations Contact:
Carlos Rangel
[email protected]