With 5,000 hospitalizations reported daily (150,000 a month), contracting Covid is not something to be taken lightly – after you get it.
Unless of course, you don't mind going to the hospital. So, the fact remains, while the odds of getting admitted have been reduced – nobody knows if they are going to be in mild pain or headed to the hospital.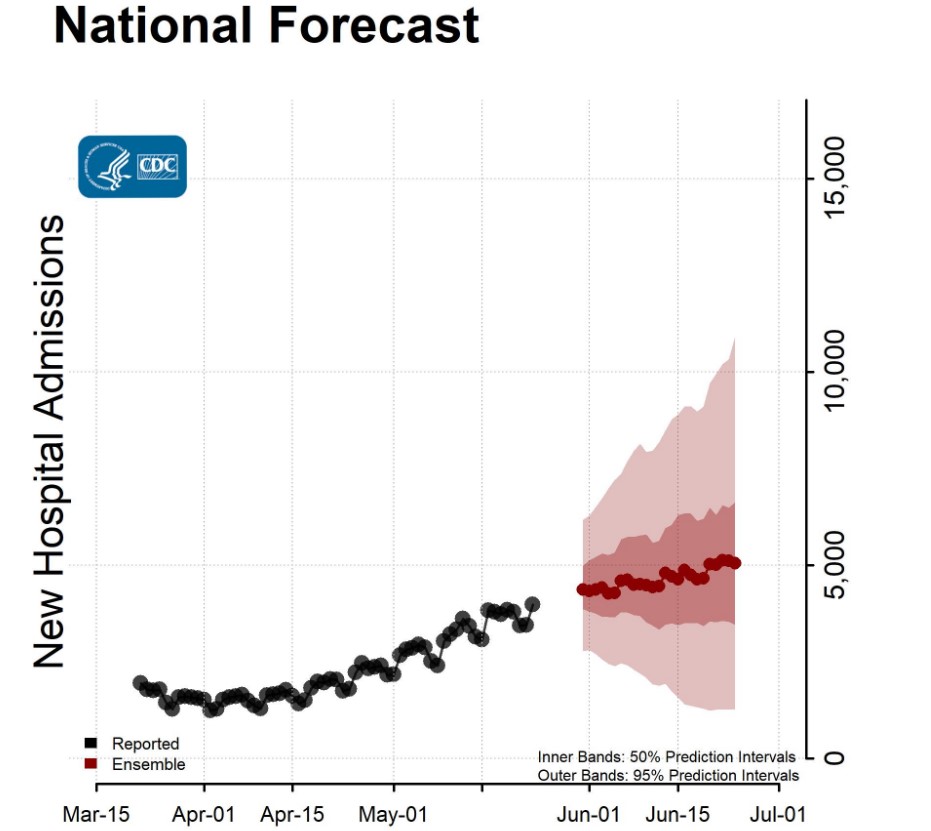 The above figure shows the number of new confirmed COVID-19 hospital admissions reported in the United States each day from March 22 through May 23 and forecasted new COVID-19 hospital admissions per day over the next four weeks, through June 24.
---
Originally Posted on: Insightful Interview with Arri Morris a Clinical Research Associate certified by the Association of Clinical Research Professionals (ACRP).
---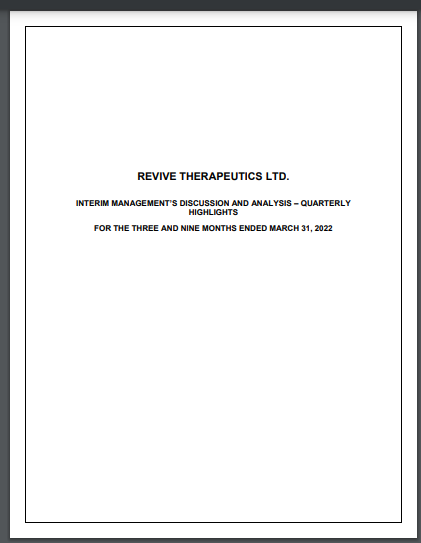 QUARTERLY REPORT – THREE AND NINE MONTHS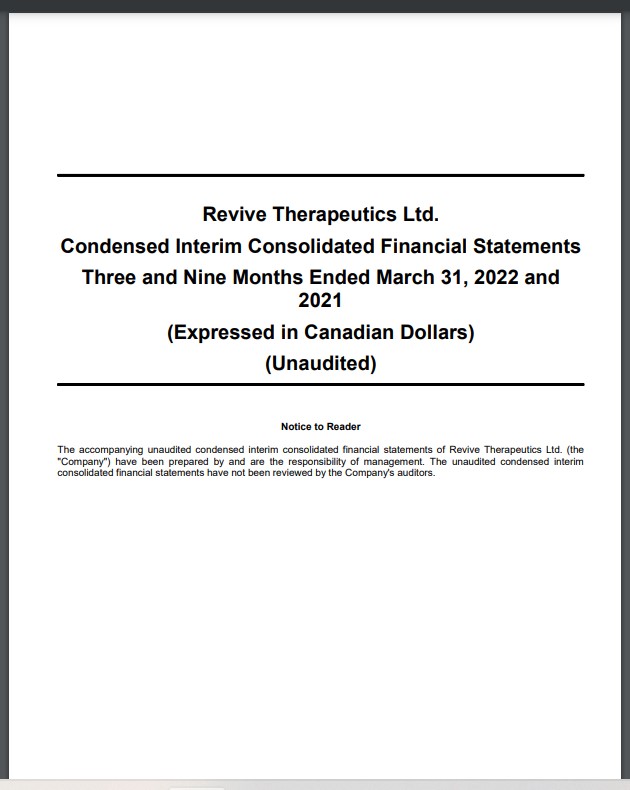 SUBCRIBE FOR UPDATES ON REVIVE THERAPEUTICS

#RVVTF, $RVVTF