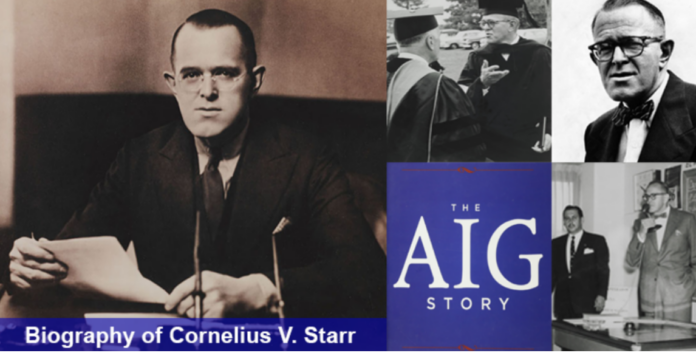 Someone is a Big Believer and Cutting Equally Big Checks!
NEW YORK (April 4, 2019) — The Starr Foundation is continuing its longstanding commitment to stem cell research in New York City with a $50 million gift in support of the Tri-Institutional Stem Cell Initiative (Tri-SCI), a research collaboration between Memorial Sloan Kettering Cancer Center, The Rockefeller University and Weill Cornell Medicine. The new gift reaffirms the foundation's support and enhances collaborative, pioneering stem cell research at the three adjacent biomedical research institutions.
The new gift brings The Starr Foundation's total support for Tri-SCI, which was established in 2005 through a generous $50 million gift from the foundation, to $150 million. The foundation renewed its support in 2012 with a $50 million gift.
The Starr Foundation's gift supports competitive grants for stem cell research. Tri-SCI laboratories investigate the properties of three kinds of stem cells, including embryonic stem cells, which have the potential to differentiate into any cell type in the body; adult stem cells, which are found in various tissues and can give rise to specific cell types; and induced pluripotent stem cells (iPSCs), adult cells reprogrammed to an embryonic stem-cell-like state. The studies are opening new avenues for understanding a range of health conditions, including developmental disorders, neurodegenerative diseases, and cancer. The knowledge gained through this research is also laying the groundwork for the design of regenerative therapies to replenish tissues lost to illness or injury.
"We have seen remarkable progress in our understanding of stem cell biology in the 14 years since we launched this initiative," said Maurice R. Greenberg, chairman of The Starr Foundation's Board of Directors. "I am pleased that The Starr Foundation can continue its support of this important field of research and help translate the many exciting developments that have emerged from this collaborative effort into potential treatments for patients."
Based in New York City, the foundation has long supported medical research, healthcare, human needs and educational programs in the city, as well as cultural institutions and public policy projects relating to international relations. Of the nearly $3.5 billion in grants made by the foundation since 1955, over two-thirds have gone to New York-based institutions.
"The Tri-Institutional Stem Cell Initiative has conducted innovative studies and, due to this collaborative venture, we have seen many promising developments in medicine," said Dr. Craig Thompson, president and CEO of Memorial Sloan Kettering Cancer Center. "All of us at Memorial Sloan Kettering are grateful to have the support from The Starr Foundation so we can continue studying some of the world's most challenging diseases."
"Stem cells are a potent avenue of innovation in bioscience and Rockefeller researchers funded by Tri-SCI have made important contributions over the last decade, including the identification of molecular events that trigger stem cells to differentiate into specific tissue types," said Dr. Richard P. Lifton, president of The Rockefeller University. "These discoveries, which would not be possible without the support of The Starr Foundation, are leading to new therapies for a range of neurodegenerative and other disorders."
"We are profoundly appreciative of The Starr Foundation's continued generosity and support of stem cell research," said Dr. Augustine M.K. Choi, the Stephen and Suzanne Weiss Dean of Weill Cornell Medicine and provost for medical affairs of Cornell University. "The foundation's commitment to collaborative research ensures that our three institutions have the resources to move fundamental discoveries made at the lab bench into the clinic."
Under the Tri-Institutional Stem Cell Initiative, investigators work across institutional and disciplinary boundaries to advance scientific understanding in a rapidly expanding field of biomedicine. The Tri-SCI funds technology development, seminars and symposia to foster intellectual exchange, and fellowships to train the next generation of stem cell researchers.
The Starr Foundation's 2005 and 2012 gifts to establish and expand the Tri-SCI have funded the collaborative research of 86 investigators at Memorial Sloan Kettering, The Rockefeller University and Weill Cornell Medicine. These investigators conduct innovative studies aimed at some of the world's most daunting health challenges, including Parkinson's disease, Lou Gehrig's disease, seizure disorders, peripheral nerve damage, skin disorders, diabetes, blood clotting disorders, stroke, vascular disease, wound healing and early embryonic development. Techniques and tools developed within Tri-SCI, including newly derived embryonic stem cell lines and new uses of induced pluripotent stem cells, are fueling the progress of stem cell biology and accelerating the development of clinical applications.
RELATED: Starr Foundation Announces $10 Million Grant to University of Miami Miller School of Medicine's Interdisciplinary Stem Cell Institute
The Starr Foundation Support for the Three Institutions
The Starr Foundation was established in 1955 by Cornelius Vander Starr, the founder of C.V. Starr & Co., Starr International Co., and other companies some of which were combined by Mr. Starr's successor, Maurice R. Greenberg to form what became American International Group (AIG). Mr. Starr's wish was that his partners would continue the companies and the Foundation under Mr. Greenberg's leadership. Mr. Greenberg has served as chairman of The Starr Foundation since 1981 and continues to lead the Starr Companies. The Foundation makes grants in education, medicine and health care, public policy, human needs, culture and the environment.
About Memorial Sloan Kettering
Memorial Sloan Kettering is the world's oldest and largest private cancer center, home to more than 17,000 physicians, scientists, nurses, and staff united by a relentless dedication to conquering cancer. As an independent institution, MSK combines 130 years of research and clinical leadership with the freedom to provide highly individualized, exceptional care to each patient. MSK is consistently ranked the number-one hospital for cancer care in the Northeast and among the top two cancer hospitals nationwide. And its always-evolving educational programs continue to train new leaders in the field, here and around the world. For more information, visit www.mskcc.org.
About The Rockefeller University
The Rockefeller University is the world's leading biomedical research university and is dedicated to conducting innovative, high-quality research to improve the understanding of life for the benefit of humanity. Our 82 laboratories conduct research in neuroscience, immunology, biochemistry, genomics and many other areas, and a community of over 2,000 faculty, students, postdocs, technicians, clinicians and administrative personnel work on our 16-acre Manhattan campus. Our unique approach to science has led to some of the world's most revolutionary and transformative contributions to biology and medicine. During Rockefeller's 118-year history, 25 of our scientists have won Nobel Prizes, 23 have won Albert Lasker Medical Research Awards and 20 have garnered the National Medal of Science, the highest science award given by the United States.
About Weill Cornell Medicine
Weill Cornell Medicine is committed to excellence in patient care, scientific discovery and the education of future physicians in New York City and around the world. The doctors and scientists of Weill Cornell Medicine — faculty from Weill Cornell Medical College, Weill Cornell Graduate School of Medical Sciences, and Weill Cornell Physician Organization—are engaged in world-class clinical care and cutting-edge research that connect patients to the latest treatment innovations and prevention strategies. Located in the heart of the Upper East Side's scientific corridor, Weill Cornell Medicine's powerful network of collaborators extends to its parent university Cornell University; to Qatar, where Weill Cornell Medicine-Qatar offers a Cornell University medical degree; and to programs in Tanzania, Haiti, Brazil, Austria and Turkey. Weill Cornell Medicine faculty provide comprehensive patient care at NewYork-Presbyterian/Weill Cornell Medical Center, NewYork-Presbyterian Lower Manhattan Hospital, NewYork-Presbyterian Queens and NewYork-Presbyterian Brooklyn Methodist Hospital. Weill Cornell Medicine is also affiliated with Houston Methodist. For more information, visit weill.cornell.edu.